Family 360° HYBRID Conference: A Multidisciplinary Approach
6 March 2021 @ 8:00 am

-

5:00 pm

€20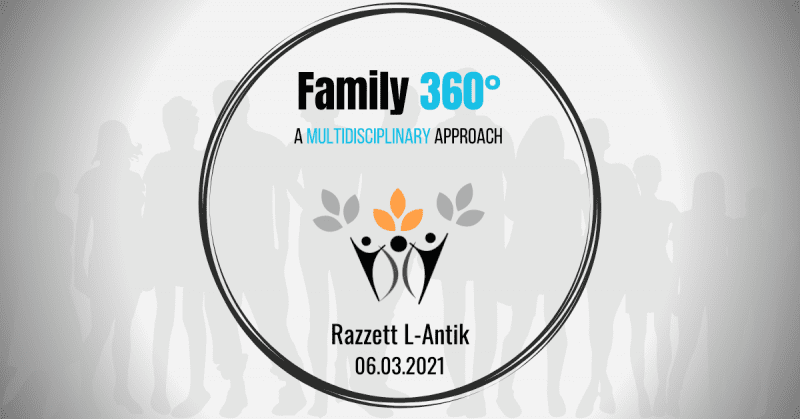 Saturday, 6th March will see Family 360° come back, with bigger topics and broader perspectives! We are also happy to announce that this will be the first HYBRID 360° Conference. 
What is a Hybrid Conference? This means that participants will have the choice to attend the conference in person or attend the conference online. 
***
Call for PARTICIPANTS is now OPEN. Apply here: https://forms.gle/b1mTFJ8CE2QeMu6Z8
***
What is 360°?
The concept of 360° was launched in 2014 between Betapsi Malta and Willingness Team as an approach whereby different relevant and current topics are tackled from a multidisciplinary point of view from professionals in numerous fields, including psychology, health, education, social work, youth work, medicine, law, criminology, religion, sociology, philosophy, and various others.
360°'s mission is to create educational and informative events which are not based on one sole perspective, but making use of a multifaceted and interdisciplinary approach in order to allow professionals to accommodate larger functional understanding of material and integrated knowledge, instead of working behind isolated perspectives.
Following the success of the last edition Sex 360° and the previous editions of Children 360°, Queer 360°, Addiction 360°, Family 360° and Sex 360° locally and Sex 360° in Lithuania, our next conference will be Family 360°: Multidisciplinary Approach towards Family. This conference will be discussing and disseminating information regarding relationships, parenting, caring for family members, gender and sexuality, family dynamics, education and other related topics, using the 360° multidisciplinary approach.
***
Certification will be presented at the end of the Conference, including CPD hours.
***

For any questions or queries contact Nicola Falzon on events@willingness.com.mt or Daniela Cremona on ero.betapsi@gmail.com
Disclaimers:
Participants in person will be limited depending on COVID-19 measures

There is a possibility that the event may switch online depending on COVID-19 measures. In the case this happens, participants that apply to attend in person will be refunded the additional costs covering lunch, two coffee breaks, and the venue