Agnieszka was one of many interns at Willingness. She shared her company experience during her time in Malta. She delves into all the knowledge, skills, and professional guidance that was received during her time at Willingness.
My Summer Internship Journey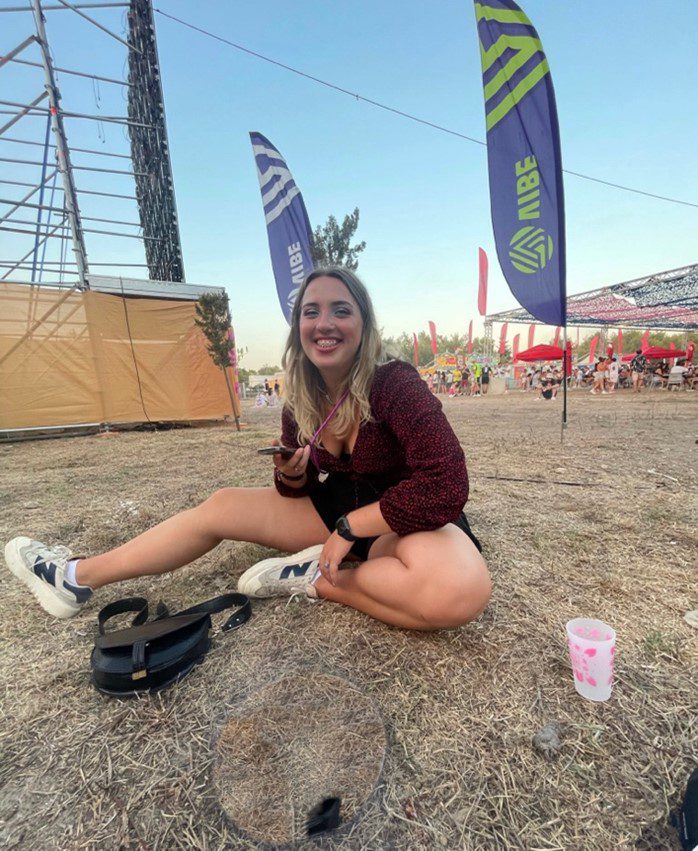 Hi! My name is Agnieszka, I'm 21 years old and I'm from Poland.
From July to August 2023, I did my internship at the Willingness Clinic.
The purpose of my internship was :
Conducting clinical audit
Designing and carrying out child behaviour assessments and interventions
Supporting group facilitators at Camp Willingness
Assisting with research in the sexology clinic
Attending and assisting professionals at festivals
The placement has developed my knowledge of child development, behaviour management and therapy methods, research and working effectively in a clinical setting. Through the workshops, I gained knowledge of family therapy, gestalt therapy and sex education.
Personally, I was in a group where we audited the 'Public Representation and Opinion of Psychological Clinics and Staff in Malta', which enabled me to use my knowledge of statistics. During "Camp Willingness" I looked after, among other things, children with autism, which helped me to gain practical knowledge about working and helping children with their parents. Working at the clinic showed me what a well-trained clinic should look like and what I should pay attention to in the future.
The working atmosphere was fantastic. Already at the beginning of the internship, during our first day together, we had the opportunity to go on a cruise together, during which we got to know the whole "Willingness team"- an unforgettable day!
I really like this approach in the clinic and I think I will be more meticulous in what I do after my internship. I have learnt to be more understanding with the children and to pay more attention to myself and my own emotions when performing tasks. I also realized how important it is to be multidisciplinary, flexible and educate myself in all areas of psychology instead of focusing on just one area.
The clinic helped me become more interested in the topic of people with ADHD. I was commissioned to do research on the subject, which made the topic even more interesting to me. As a result of the sexology workshops and working with children at the camp, I plan to teach sex education in schools and at university, because I have noticed how incredibly quickly children learn and how much they need this knowledge.
Our work consisted of a group project, individual tasks and working as a teacher. Through these multidisciplinary tasks, I was able to learn more about myself and put my knowledge into practice. It was a very interesting experience, especially as I saw the great commitment of the other trainees, which further motivated me to continue learning and engaging in the tasks.
Through the audit that my colleagues and I did, I learnt how well-known the "Willingness Clinic" is in Malta and how many amazing activities it runs. I had the pleasure of working at the "Balance Festival" and also at the "SummerDaze" festival, where I participated in the ChatBar. The ChatBar was a very interesting idea that allowed people at the festival to come up to us, relax and talk about any topic. I am very impressed by how many different activities and events the clinic runs and how the therapists, the members of "Willingness team" are involved in the work here. They often come in after hours or answer our questions about working at night. It is clear that everyone working here is passionate about what they do and I have never heard a word of complaint from them.
I think I will remember my internship at Willingness forever. It was a very intense time in which I sometimes sat in my free time and did research, but I did it of my own accord because the assigned topic was extremely interesting. I like the fact that Matthew and Danica listened to my interests and plans for my future career as a psychologist and customized the assignments to me on an ongoing basis (such as the "How ADHD affects relationships" study, which you can see on the Willingness website)."
In conclusion, if you are a person who is curious about the world, studying psychology and want to grow in this direction, don't hesitate to join this great team!
Written by Agnieszka Szpotowska – Psychology intern at Willingness